J.R. Fitzpatrick Scores Victory in Super Late Feature at Sunset Speedway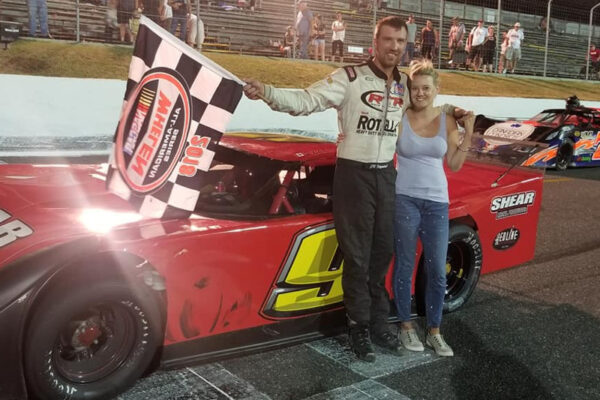 Tuesday - July - 2018
Courtesy www.ShortTrackMusings.com / Ashley McCubbin – After a back and forth battle in the beginning stages, J.R. Fitzpatrick scored the feature victory in the Ontario Outlaw Super Late Model event on Sunday at Sunset Speedway.
Sean Grosman and J.R. Fitzpatrick made up the front row, and would battle through the beginning laps of the event for the lead. Fitzpatrick was able to get the spot eventually, spreading out to a considerable lead as Glenn Watson moved into second a couple laps later.
Watson looked to possibly have enough to catch Fitzpatrick and began to close the gap through the middle portion. His charge to the front hit a snag on Lap 21 when Roy Passer, who was a lap down, blocked the inside line, with contact almost putting Watson in the inside wall. Watson would fall back to fifth as a result, with Grosman moving back into second.
Grosman began to close the gap to Fitzpatrick, but would run out of the time before the feature complete.
J.R. Fitzpatrick picked up the win ahead of Sean Grosman, John Cadman, Jordan Howse, and Glenn Watson.