4 Storylines to Watch in Saturday's Ontario Outlaw Super Late Model Series Opener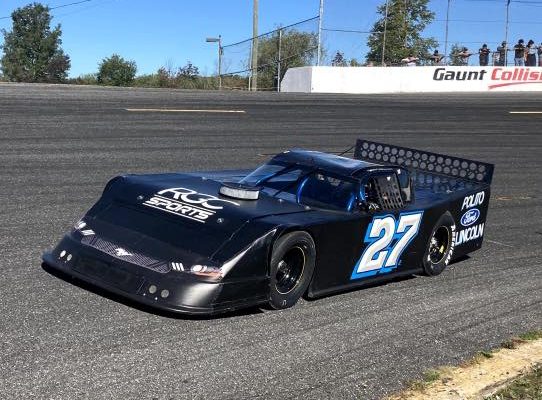 Thursday - June - 2023
As the Ontario Outlaw Super Late Model Series readies itself for its first event of the 2023 season, we've prepared for you 4 key storylines to watch play out at Sunset Speedway this Saturday.
# 1 – The Picture of Dominance Longtime Super Late Model standout Glenn Watson is the most successful racer in the history of the Ontario Outlaw Super Late Model Series. 3 championships in 4 seasons. 8 total victories. The high water mark for Super Late Model racing in this province. But, can he keep it going for another year? Or, is this the season that the rest of the roster catches up? Only a few more days until we find out.
# 2 – The Next Generation Super Late Model racing in Ontario is welcoming in a fresh batch of talent, the likes of which we haven't seen in over a decade. It's an exciting time for the discipline. And, if past performances are any indication, the fresher faces on the roster should have a lot to say about the outcome of the race by the time it's all said and done on Saturday. Brandon Passer and Mike Wilkinson are a pair of names to remember. They've had standout performances in the past and they both have a multitude of laps at Sunset across a myriad of divisions. Don't be surprised to see them both up front all night long this Saturday.
# 3 – Returning Veteran Former Super Late Model event winner Charlie Gallant has filed entry for this Saturday's season opener. The Pefferlaw, ON racer was a longtime regular on the, now defunct, OSCAAR Super Late Model Tour and is primed to make his first start since 2019. Gallant was a longtime regular at Sunset as a Limited Late Model racer and will undoubtedly be treating his Sunset return as a 'home game'. He might be unloading as underdog – given his long hiatus – but, don't be shocked if he has enough in the tank to surprise some folks on Saturday night.
# 4 – A New Championship Contender? There hasn't been a full-timer on the Ontario Outlaw Super Late Model Series to show continued improvement over the last several seasons than Ethan Courneyea. The Lefroy, ON native is fresh off of a 5th-place finish in last season's points standings and has committed to the full tour in 2023. If Courneyea hopes to be a fixture in this season's points race, he'll need to hit the ground running at Sunset.
Racing gets under way at 6pm with spectator gates opening at 4:30
Raceday Schedule
4:00-4:15 – Super Late Model Practice
4:15-4:30 – Jr Late Practice
4:30-4:45 – Bone Stock Practice
4:45-5:00 – Super Stock Practice
5:00-5:15 – Super Late Practice
5:30 – Drivers Meeting
6:00 – Green Flag
Jr. Late Heat 1
Bone Stock Heat 1 and 2
Super Stock Heat 1 and 2
Super Late Model Time Trial
Jr. Late Heat 2
Bone Stock Heat 3 and 4
Super Stock Heat 3 and 4
Intermission – Kids Bike Race
Jr. Late Feature – 15 Laps
Bone Stock Feature – 20 Laps
Super Stock Feature – 30 Laps
Super Late Model Feature – 75 Laps