4 Stories to Follow Through the Final Month of Ontario Outlaw Super Late Model Series Competition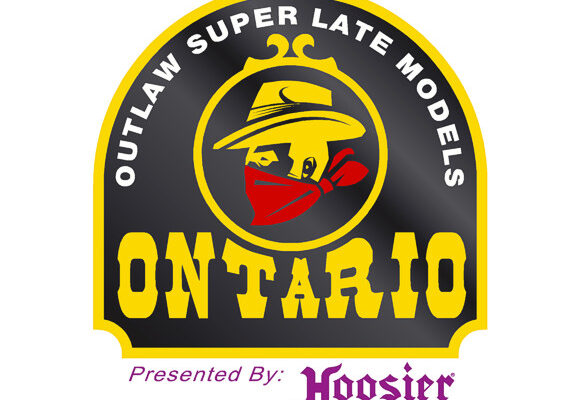 Saturday - August - 2023
1)
Knocking on the Door:
Gary McLean appears more poised for a first career Super Late Model victory than ever before. The longtime king of the OSCAAR Modified Tour has showed continued improvement all season long and walked away with a podium finish in the tour's most recent visit to Delaware Speedway on August 11th. Invest in Gary McLean stock now, because once he starts winning it might prove very difficult to keep him out of victory lane.
2)
If the Shoe Fits
The No. 03 team has been formidable all season long – no matter who has been behind the wheel. Dario Capirchio, the team's primary driver, has been the pleasant surprise of the 2023 season, remaining in contention at every stop on the tour thus far. In the tour's most recent visit to Delaware, Capirchio relinquished the driver's seat to fill-in JR Fitzpatrick for one-night-only, resulting in a victory for the surging No. 03 team. Following their Delaware triumph, the team now enters the final three races of the season with a 4-point lead in the race for the 2023 championship.
3)
Not Done Yet
Although Brandon Passer was saddled with a disappointing 9th-place finish at Delaware, he's far from out of contention when it comes to the 2023 tour championship. The Lefroy, ON prodigy has three races to close a 7-point deficit, with two of those events coming at Sunset and Flamboro – facilities in which Passer has looked like an absolute rockstar at in the past. Don't let recency bias bite you, Brandon Passer is very much in the fight for a first career tour championship.
4)
Modern Day Don
Glenn Watson has been the king of Ontario Super Late Model racing for the past decade, and it stands to reason that he is not quite ready to give up the throne just yet. The Barrie, ON heavyweight rolled into the 2023 campaign with a brand new racecar and, once ironing out the proverbial 'new car blues', has been a threat to win at every tour stop this year. Watson enters the homestretch of races just 4-points behind Capirchio at the top of the standings. And, with the final 3 events scheduled for Sauble, Sunset and Flamboro, there exists a chance that Watson could dig down and run the table at all three.